Samitech Heat Wrap is a set of six heating panels, fully modular and adaptable to any surface or object. Based on infrared radiation that kills insects by dehydration and does not damage treated objects.
Shape it as you need!
Does not damage the wooden surface

Flexible and adaptable to any shape

Quick and silent treatment

Light, portable and easy to set up
Curative solution in a single treatment

Works connected to any standard power outlet

Without the use of chemicals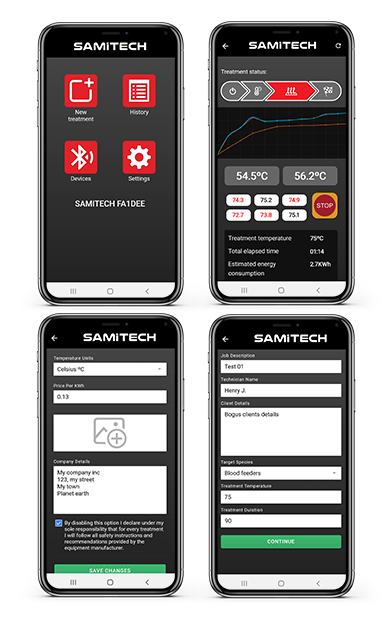 Treatments are monitored and managed from a tablet with preloaded software (included in the kit)

The user interface is totally intuitive and easy to use

The operator can set the treatment temperature and treatment duration while monitoring what is happening inside the bubble at any time

The software contains a check-list for the client and the operator  which ensures that the treatment will be carried out with all the security guarantees.

Using the camera on the tablet the operator can photograph the objects before and after the treatment as proof of their condition and that no damage was caused during the treatment.

The system generates a report that includes all the treatment parameters, the photos of the objects, an estimate of energy consumption and its cost.

The PDF report can be shared by email with the client.
Heat Wrap
Technology
» We use the same heating principle as solar rays. Infrared waves are 100% safe and, unlike other heating systems, they do not waste energy by not having to heat the air. This process is physical and does not damage the treated objects.
» Treatments are monitored and managed from a free mobile app available for iOS and Android. The user interface is totally intuitive and easy to use. At the end of the treatment, the app can generate a personalized PDF report with your logo and contact information.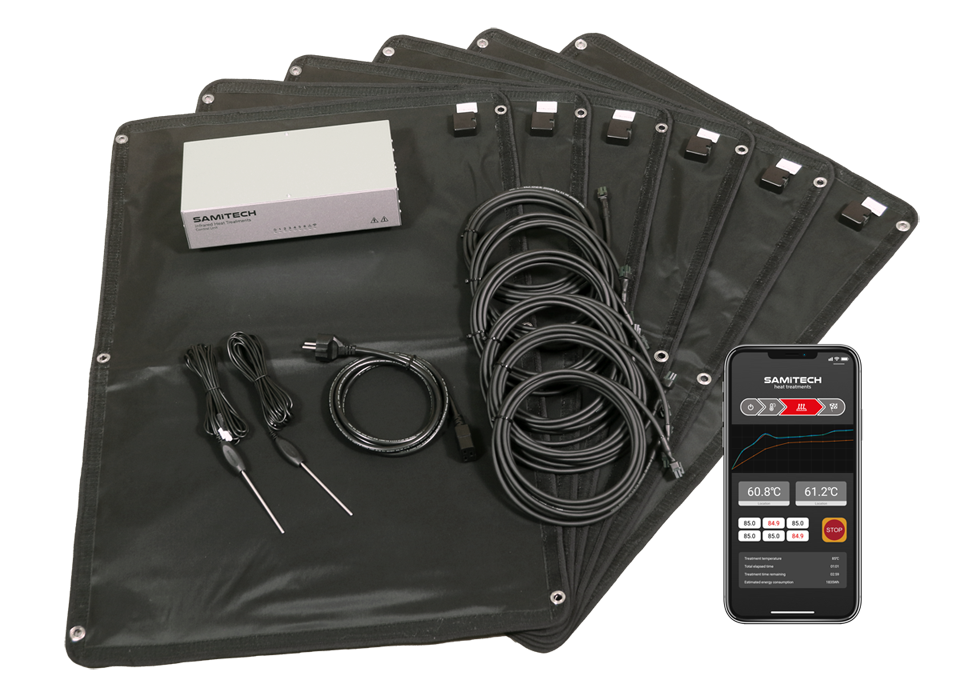 Does not damage the treated surface
Using grommets and velcro to attach heating panels Heat Wrap conforms to any shape