Ecowood
Simplicity and effectiveness against pest in wood
SAMITECH Ecowood has an innovate technology that fights all types of wood insects, at any stage. It will work on any non-metallic surface even if they have nails or other small metallic objects.
Treated objects are hit by microwaves that increase the temperature inside out in a fully controlled manner up to 90ºC (194ºF), which is lethal for insects and does not damage treated material.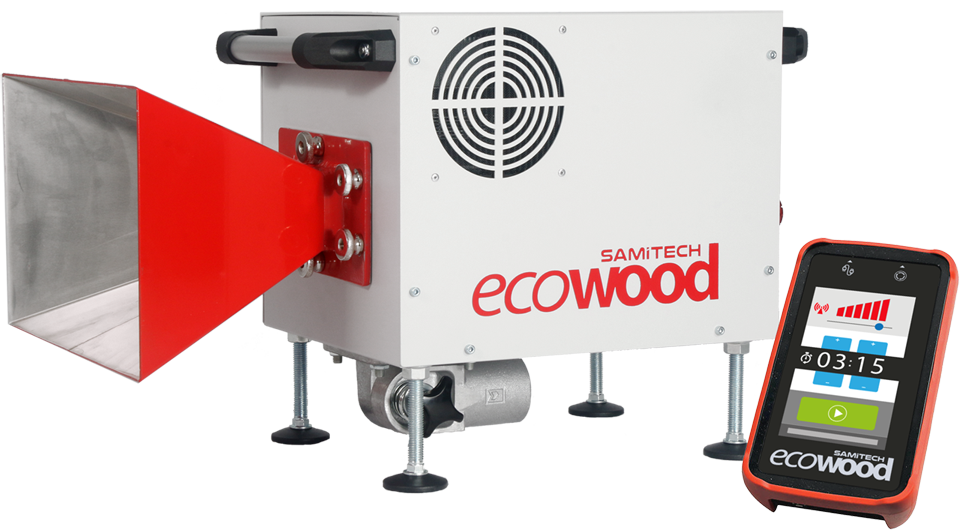 Ecowood Inverter Products
SAMITECH Ecowood Inverter is designed to meet end users demanding working conditions. Its durable design and easy operation make them the ideal equipment for all professional PCOs.
Direct connection to domestic socket without any additional or special connectors.

INVERTER technology for greater efficiency and less weight.

Treatment time adjustable timer.

Visual and acoustic signaling (operation and safety).
Remote control activation. Includes emergency stop button.

Adjustable safety timer. Allows setting the time lap between activation and beginning of treatment.

Maximum safety for the PCO.

Total height adjustment using tripod and adapters.