Smart Repeller
After two years of field testing, Samitech has created an innovative solution, compared to others, for pest control in the food industry (restaurants, bars, kitchens, hotels, singular buildings, hospitals, etc).
It is an own technology, based on radio waves, that generate such a level of stress in the insects, like cockroaches and flies, that they end up leaving the place or perishing by starvation.
Totally human safe and compiles all applicable safety regulations.
Designed and manufactured according CE regulatory.
Smart Repeller is a pest control electronic system that drives cockroaches and fermentation flies away in areas up to 50m2, and it also prevents them from going back.
The device is connected to a conventional plug to provide permanent protection of the treated area. Its set up is extremely simple thanks to the articulated arm that permits its orientation and to the extra-strong adhesive included for its fixation. It does not require any kind of  special maintenance.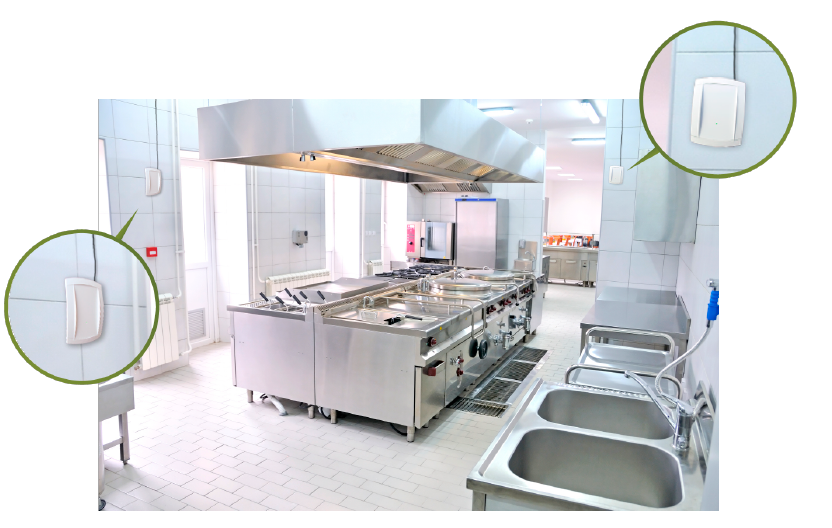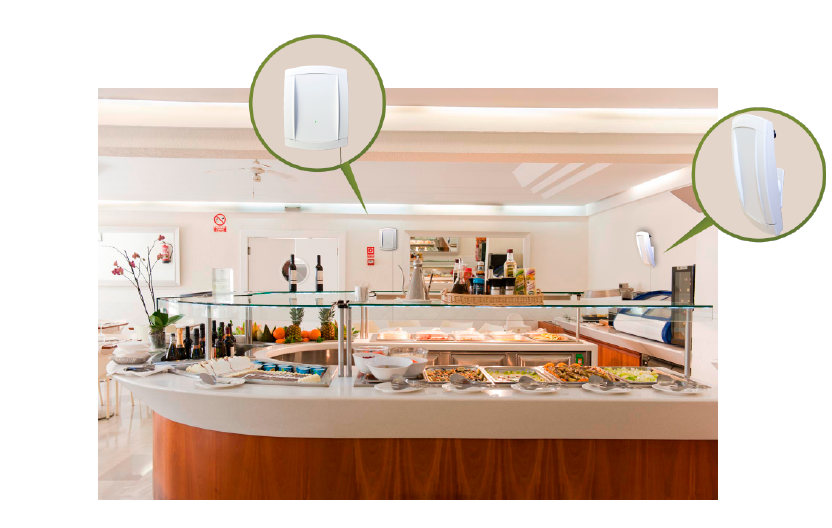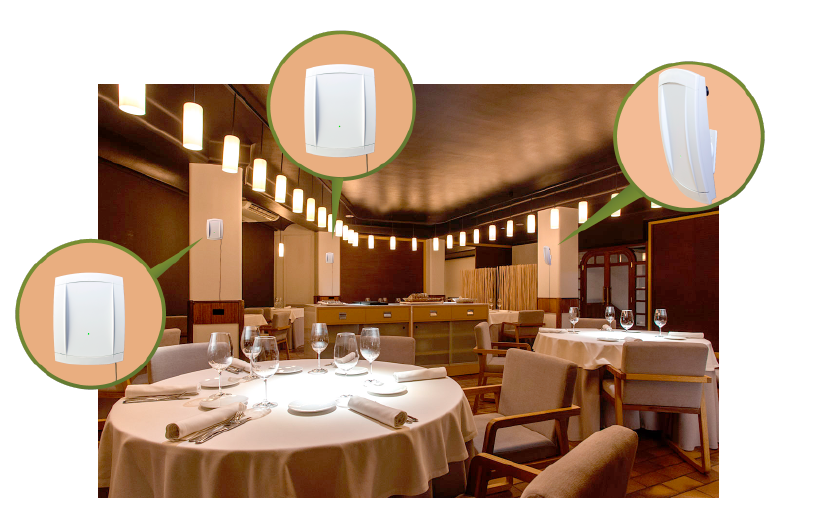 | Area of action | Up to 50m2 |
| --- | --- |
| Device material | ABS of high resistance |
| Area of action | Up to 50m2 |
| Device dimensions | 130 x 172 x 25 mm |
| Articulated arm dimensions | 60 x 30 x 26 mm |
| Net weight | 220 grams |
| Power consumption | 12 VDC / Max. 2,4 W |
| Power supply | 230 VAC / 50 Hz |
| Packaging dimensions | 207 x 80 x 155 mm |
| Packaging type | Laminated double-play carton |
| Quantity by European Pallet | 150 units |
| Quantity by American Pallet | 192 units |
| Fabricated in conformity with | CE / UL |